For decades, the government-backed FHA loans have made it possible for first time homebuyers to purchase a real estate property without any hassle. Insured by the Federal Housing Administration, the FHA home loan is the most common and oldest mortgage loan with low down payment rates. Besides, this mortgage loan allows buyers with lower credit scores or limited savings to purchase their dream house.
The best part is that you can apply and get an FHA loan if you are bankrupt or have any financial issues on your record. First time homebuyers are not the only ones enjoying this mortgage loan that offers loose financial requirements. Current homeowners can also get an FHA loan with access to lower rates, even if they do not have a good credit score.
Wondering if the FHA loan is the right option for you? While you are here, let's find out what an FHA loan is, the requirements to qualify, and how to get a FHA loan, even without a good credit history.
What Is An FHA Loan? Here's What You Need To Know
FHA loan is a mortgage loan option for homebuyers who cannot handle high down payment mortgage requirements. Dating back to 1934, the FHA loan came into the picture when the government created the Federal Housing Administration to encourage affordable property ownership options. As a result, FHA mortgage loans paved the way to end the Great Depression.
Before the FHA loan came into existence, mortgage home loans required home buyers to pay a down payment of more than 50%, where they had to pay off the loans within five years. The FHA came up with the new mortgage financing known as FHA home loans to tackle this. Even now, this mortgage loan helps millions of homebuyers purchase their first home in the US.
What Makes FHA Loans Different From Other Mortgages?
FHA home loans are becoming more popular recently because it requires lower credit scores and minimum down payments than most conventional loans. But, borrowers will have to pay mortgage insurance. Though the government insures these mortgage loans, FHA approved third-party mortgage lenders are the ones who actually underwrites and administers these FHA loan requirements to first time homebuyers.
Thanks to its low rates and flexibility, these mortgage loans are popular among first time homebuyers, low credit score homebuyers, and those with low or moderate income capacity. Some of the main characteristics of an FHA mortgage loan are:
All types of credit ratings are allowed.
Requires a minimum down payment of just 3.5%
Accepts borrowers having a credit score of 580 and above.
Considered assumable loans, the new owner can benefit from the same FHA mortgage loan using the same interest rates when the buyer sells the house.
How Do FHA Loans Work?
From the homebuyer's point of you, the FHA mortgage loan is quite similar to a conventional home loan. The Federal housing administration directly won't provide borrowers with the loan. Instead, FHA insures the home loan, and you will have to apply for it through an FHA approved lender. That's why lender requirements for the FHA insured loan have more loose financial requirements.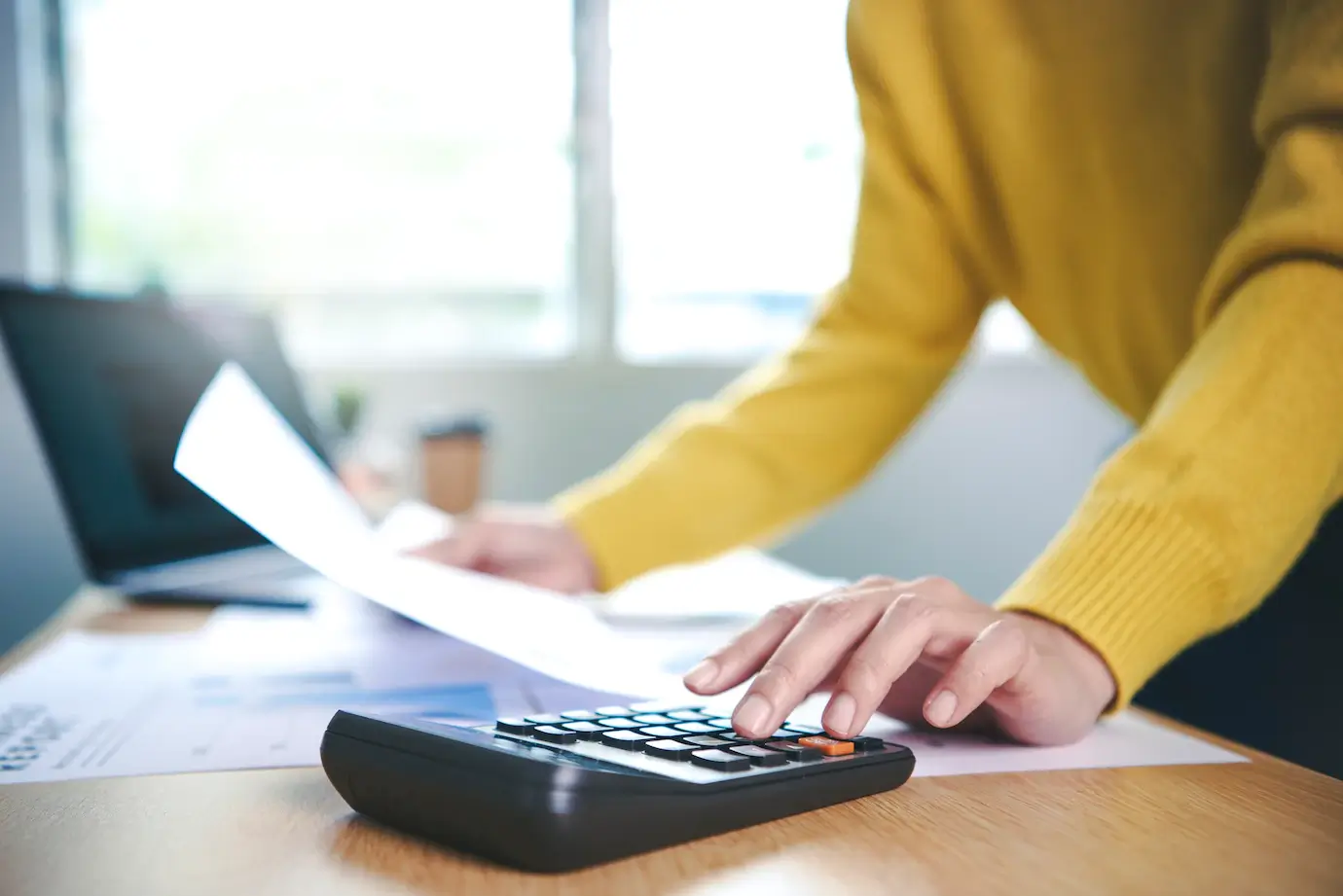 Borrowers agree to make monthly payments and pay off the loan within the stipulated time. Before the loan gets paid off, the borrower has the liberty to sell off their house without facing any penalties. The reason is that the buyer holds the right to refinance the loan or pay it off quickly.
To get the FHA loan, borrowers have to make a minimum of 3.5% down payment against the purchasing amount. The FHA guidelines do not stipulate any maximum down payment amount. Similar to the other US mortgage loans, homebuyers can get FHA loans at their term choice of 15 years or 30 years with fixed interest rates. The underwriting standards are created to assist borrowers who find it difficult to qualify for private mortgage loans to become homeowners.
However, the FHA mortgage loan comes with a condition. FHA loan borrowers are required to pay the FHA mortgage insurance. The FHA insurance protects the mortgage lenders from facing any losses.
FHA Mortgage Insurance
As mentioned earlier, homebuyers who use FHA home loans must pay FHA mortgage insurance premiums. The mortgage insurance is designed to safeguard the interests of the lender from incurring any loss if the borrower makes any defaults.
In general, borrowers have to pay mortgage insurance premiums throughout the FHA loan term unless they make a down payment of a minimum of 10%. Mortgage insurance is a must for most home loans when the borrower pays less than 20%. All FHA mortgage loans require homebuyers to pay two types of mortgage insurance premiums, which include:
Upfront mortgage insurance premium:
This insurance premium is the amount charged upfront to each FHA loaner for all the current FHA home loans and refinances. The mortgage premium amounts to 1.75% of the total loan amount, which must be paid when the homebuyer gets the loan. The amount can be either paid up front or financed into the FHA loan amount. In most cases, the vast majority of homebuyers prefer to finance the upfront mortgage insurance premium into their loan amount.
Annual mortgage insurance premium:
This mortgage insurance premium is the amount the borrower has to pay monthly as insurance for the FHA loan. FHA charges 0.85% as mortgage insurance on the base loan amount, which is owed annually for most FHA loans and refinances.
The annual mortgage insurance premium runs between 0.45% to 1.05% depending on the loan amount, initial loan-to-value ratio, and the loan term. The total premium amount is divided by 12 and has to be paid every month.
While one loan insurance premium is paid as a lump sum amount while closing the loan, the other premium is made annually, where the premium amount decreases as you pay off the loan amount.
FHA Loan Eligibility 
For the FHA home loan program, borrowers need not pass any unique FHA loan eligibility standards to avail of the loan. Homebuyers residing in any residential property in any US city can apply and get these loans. As part of the FHA loan requirement, borrowers need not provide lenders with their social security number and other personal information to procure the loan.
In addition to non-permanent residents, employees of the World Bank and foreign embassies get FHA mortgage loans to purchase their houses. The FHA does not require a minimum credit score and looks beyond the borrower's credit score and credit history to offer special provisions for the homebuyers.
While almost any type of homebuyer can get an FHA loan, it works great for the following homebuyers:
Low Credit Borrowers: Homebuyers who do not have good credit scores suffer from past credit issues.
First-Time Homebuyers: Applicable for borrowers who have not purchased a home in their lifetime or haven't purchased property over the last three years.
High DTI Homebuyers: FHA mortgage loan is effective for borrowers with high debt to income ratios.
Low Down Payment Homebuyers: It is best suited for homebuyers who find it hard to save a down payment of 5%, 10%, or 20%.
FHA Home Loan Requirements
First time homebuyers and low credit score borrowers will have to meet certain requirements before they can avail of the FHA loan. The requirements for FHA loan include:
You can get an FHA loan only if you consider the home you plan to purchase as your primary residence. This means the house can't be used as your second home or investment property.
A certified FHA-approved appraiser must appraise the house you choose. The inspection report must state if the house meets the minimum property standards.
After the closure of the agreement, you must occupy the property within 60 days.
Submit documents concerning your employment history and source of income.
Must not have any foreclosure agreements in the last three years.
You also have to qualify for various other conditions related to mortgage insurance, credit score, income requirements, loan limits, and down payment amounts. The FHA mortgage requirements are more lenient than most other mortgage loans.
FHA Loan Credit Score Requirements 
Irrespective of the credit stability of the homebuyers, FHA home loans are one of the easiest mortgage loans that borrowers can get approval for. However, there are certain requirements you will have to meet to qualify for these loans.
The first one is that the minimum credit score for an FHA loan is 500. If your FHA credit score falls between 500 and 580, you can still qualify for an FHA loan approval. In such cases, you will have to make a bigger down payment.
As per the FHA guidelines, the FHA minimum credit score for borrowers was set at 500, where they have to make a down payment of a minimum 10%. Again, for down payments that fall between 3.5% and 10%, the minimum credit score is set at 580. Also, the FHA loan rules state individual FHA loan lenders can choose to set a higher minimum credit score for FHA loan qualification.
If your credit score needs to improve, consider effective methods to build your credit score before applying for mortgage loans. Some of the factors that determine homebuyers credit scores are:
The type of credit liabilities you owe In the form of loans, credit cards, etc.
Credit utilization typically indicates the amount of credit you use.
How much amount you're liable to pay on your credit cards
How To Qualify For FHA Loan?
To qualify for an FHA home loan, homebuyers must meet the FHA's lending standards. Some of the key qualifications for FHA loan as per the FHA guidelines are:
Must have reliable employment history for the past two years.
Must provide verifiable income sources in the form of bank statements, federal tax returns, and pay stubs.
Must pay a down payment of a minimum of 3.5% and have a credit score of 580 or above. Or pay a down payment of at least 10% and maintain a credit score between 500 to 579.
The homes you consider must be free from harmful chemicals, lead paint, and other potential substances that can harm the environment, in turn reducing the habitability standards.
Choose to reside in the house you plan on buying as your primary residence.
An FHA-approved appraiser must appraise the property to ensure the HUD guidelines are met, and the mortgage loan must pertain to the current FHA loan limits.
The borrower should not hold ownership of any other FHA-financed home.
FHA home loan guidelines are not as rigorous as government-backed home loans. If you have been turned down for conventional home loans due to bankruptcy, wait for 1 to 2 years before applying for an FHA loan. When it comes to foreclosure, it's advisable to wait for up to three years, as certain lenders might have exceptions on the waiting periods.
Unlike other USDA housing loans, the Federal Housing Administration has not set any specific FHA loan income requirements to qualify for the loan. To get the best FHA home loan rates and loan terms, conduct due diligence, compare different FHA-approved lenders and analyze each offer to get the best options.
FHA Loan: Finding Lenders And Applying for the Loan
Literally, anyone can apply for an FHA loan. It's unnecessary for you to be a first-time home buyer to get the loan assistance. However, it would be best if you satisfied the above FHA loan qualifications to avail of this home loan insured by the FHA.
As such, these mortgage loans have certain minimum requirements, and the FHA approved lenders can include additional stipulations like their own costs, underwriting standards, and rates to qualify. The FHA approved lenders can be anyone that comes under the following:
Credit unions.
Independent mortgage firms.
Huge banking institutions.
Community banks
So, How To Apply For FHA Loan?
For FHA loan application, you must follow the below steps:
Step 1: Get all the necessary documents 
While applying for a huge amount of money as a loan, you must provide a complete financial history to prove your credibility. Before you apply for an FHA mortgage loan, you will have to compile all the necessary financial and personal documents, which include;
Complete statements of your assets, including savings account, checking account, 401(K), and other places where you store your income.
At a minimum, bank statements for the last 30 days.
Tax returns for the last two years.
Two recent pay stubs.
Driver's license.
Valid proof of your US citizenship indicates your eligibility to work in the US or your legal permanent residency.
A valid Social Security number.
The FHA-approved lender will retrieve only necessary documentation such as tax returns, verifiable employment history records, and credit reports. However, under special circumstances where you do not have a credit score or happen to be a student, you must provide additional paperwork.
Step 2: Understanding your budget limit
Before applying for the FHA mortgage loan, you need to clearly understand how much you can afford to lavish on your dream house. For this, you will have to evaluate your current income, savings, and expenses to find out how much you can pay as monthly payments for a down payment.
Step 3: Compare the different lender's offers 
Some lenders tend to impose FHA loan restrictions such as high credit score restrictions where the borrowers must maintain a minimum credit score of up to 620. So, by getting pre-approved for FHA loans from various lenders allows you to compare the different FHA loan and refinance rates and terms and helps you select the best deal.
FHA Loans Vs Conventional Mortgage Loans 
FHA mortgage loans are provided by FHA-approved lenders, which the Federal Housing Administration insures. On the other hand, the conventional home loans provided by banking institutions, mortgage firms, and credit unions are not backed by the US government. So, lenders tend to have different loan qualification criteria.
Conventional mortgage loans are a popular alternative to FHA home loans and offer some benefits you cannot get with FHA loans. However, conventional loans have strict credit requirements making it impossible for those with low credit scores to get an FHA loan. To better understand, let's compare and understand the difference between FHA loans and conventional mortgage loans.
| | | |
| --- | --- | --- |
|   | FHA Loans | Conventional Home Loans |
| Minimum Down Payment | Requires minimum 3.5% as down payment | Minimum down payment runs between 3% to 20% |
| Credit Score | 500 – 579 to pay 10% as down payment. 580 for  3.5% as down payment | 620 |
| Loan Terms | Comes in 15 year and 30 year loan terms. | Loan terms range from 8 to 30 years |
| Interest Structure | Fixed rates | Fixed or variable interest rates |
| Mortgage Insurance Premium | 1.75% as upfront insurance premium and 0.45% to 1.05% as annual insurance premium. | PMI, if the down payment is less than 20%. No PMI if down payment is minimum 20% |
| Residence Type | Home must be primary residence | Can be primary, secondary, and even non-owner occupancy is allowed |
FHA Mortgage Loan Benefits
Since the early 1930s, the FHA mortgage loan program has made it easier for homeowners to afford Properties, even without a good credit score or financial stability. Financial loan rules are not rigorous and have multiple protections that are not available in most other home loans. With lots to like about this FHA mortgage loan, let's find out some of the benefits this loan has to offer:
Cash gifts are allowed for the down payment and closing costs:
FHA is lenient in accepting gift funds for a down payment. In addition to the government-backed FHA loans, few mortgage loan programs permit the entire down payment to be paid as a gift. The entire 3.5% down payment can come as a gift from family members, approved charitable groups, your employer, or any government-backed homebuyer program for the FHA loans.
Borrowers with no credit score can apply: 
Is it possible to get a mortgage loan if the homebuyer has a blank credit report? The FHA guidelines allow homebuyers to qualify for the FHA mortgage loan, even if they never had a credit account.
Again, the FHA encourages borrowers to create a non-traditional credit that serves as an alternative to the standard credit history. This stands as a great advantage to homebuyers who never had any credit scores for not using credit cards or borrowing in the past.
In fact, even the Department of Housing and Urban Development (HUD) prevents FHA lenders from denying mortgage loan applications just because borrowers lack credit history. Instead, borrowers can submit payment history related to cell phone bills, apartment rent, car insurance bills, and utility bills to create a non-traditional credit history.
Allows homeowners to assume FHA mortgage while selling
FHA mortgage loans are assumable. This indicates if you're planning to sell, the future buyer of the house can purchase the FHA home loan along with the house. Assumable FHA home loans give your home an affordable appeal to potential buyers, as the mortgage rates are on the rise.
Lowers your mortgage rate with FHA Streamline Refinance
Homeowners who use FHA loans can get access to the FHA Streamline Refinance.
This exclusive FHA program is the easiest and quickest affordable path for homeowners to lower their mortgage rates. When the mortgage rates are relatively low, homeowners can opt for the lower mortgage rates for refinancing. This program does not require income verifications, credit score checks, or home appraisals.
Final Thoughts on FHA Loan
Getting a mortgage loan requires a huge amount of resources and financial credibility. However, it is quite easy to qualify and apply for an FHA loan than most conventional home loans. Though the current mortgage rates are at record lows, the FHA loan rates fall among the lowest. This mortgage loan is a great option for those who do not have a huge amount of money to pay as a down payment or have a poor credit score.
However, the FHA loan and refinance requirements set by the lenders tend to change. Even if the FHA rules do not change, lenders may require higher minimum credit scores from borrowers to avoid losses. Here's why you need to compare the rates offered by different FHA-approved lenders to avail the most affordable mortgage loan for your house.