The Covid-19 pandemic significantly affects all sectors, including Indianapolis real estate market. Interestingly, Indianapolis real estate market is resilient. Real estate experts even explain that real estate sales, leasing, and development activity remain strong in Indianapolis from 2021 to 2022.
According to Indystar.com, the real estate interest rates in Indianapolis tick up from 2 percent to 3 percent during the pandemic. One of the senior Demographic Analysts at Indiana Business Research Center through his article at ibrc.indiana.edu explained that the house prices rose to 17.5 percent in the second quarter. So, how come Indianapolis real estate survives during the Covid-19 pandemic? The reasons below may answer it.
Indianapolis Population growth
Apartment High Demand in the Indianapolis Suburbs
Macro Trends reported that the Indianapolis metro population in 2022 increased up to 1.36 percent compared to the 2021 population, which is reaching 1.858.000. On the other hand, the pandemic condition forces companies to postpone their production.
There is no production meaning companies should terminate their employees. Due to this condition, the Indianapolis population chose to leave the downtown and move to the suburban areas. Based on the president and chief operating officer of Indianapolis's Birge & Held through his article at rejournals.com, suburbs of the Indianapolis apartment market benefit from this condition. Carmel, Zionsville, and Plainfield become the top 3 most popular suburban areas in Indianapolis to run away from downtown.
Indianapolis Real estate market
Affordable Apartment Prices in Indianapolis Suburban Areas
The Covid-19 pandemic forces Indians to move to suburban areas. It is the best thing they can do because the price of the apartments in Indianapolis suburban areas is also affordable. Indeed, this action saved the Indianapolis real estate condition during the pandemic.
Newhomesource.com explained that the median home value in one of the Indianapolis suburban areas, such as Carmel, reaches $330.600. The location is also near to the public areas, especially working areas.
Alternatively, people prefer to move to Zionsville because the median home value in this area is $369.600. This website also explains that Plainfield is another option for people who want to move to a suburban area. The median home value in this area is $163.000. Indians even have other valuable options, including Fishers, Brownsburg, Westfield, and Noblesville.
Low Cost of Living
Living in Indianapolis suburban areas is the safest alternative to limit the impact of the Covid-19 because of the low cost of living. The Indianapolis cost of living is considered cheaper than the U.S average.
According to livingcost.org, the total living cost without rent in Indianapolis for one person is only $782. Those who have rent often only spend $1906. The cost for food and transport in this area is only $534 and $103 if you don't pay rent.
Indianapolis is also suitable for small families. For instance, a family of four often spends $2535 if they don't rent the house. If they rent the house, it means they have to spend $4526.
Easiness to Purchase a Home in Indianapolis
Finding Indianapolis houses for sale is easy even during the Covid-19 pandemic. The Indiana Housing and Community Development Authority or IHCDA offers a variety of mortgage programs for qualified buyers. You can choose to use a specific real estate mortgage program, such as a conventional mortgage, FHA loans, VA loans, USDA loans, and others.
Conventional Mortgage
It is a popular program because people can get it with a low-down payment of as little as 3 percent. Buyers who can put at least 20 percent of the down payment don't have to pay mortgage insurance. You only need at least a 620-credit score to be a qualified buyer.
FHA Loans
FHA Loans program is perfect for buyers with low credit scores. Buyers with a credit score of 580 or higher can only pay down payment as low as 3.5 percent. You also get insurance even if your credit score is only 500 or lower, but you should pay a 10 percent down payment.
VA Loans
These mortgages are for military members, veterans, and surviving spouses. This program doesn't check your minimum credit score. You even don't have to pay a down payment and mortgage insurance. This program only asks you to pay a VA funding fee.
USDA Loans
Just like the VA loans, qualified buyers also don't need to pay a down payment. This program only sees your income to ensure whether you are passing the income limit or not.
People Get Used to E-commerce Activity
Indianapolis markets, including the property market, are strong enough throughout the pandemic. Another reason is that people in Indianapolis got used to e-commerce activity even before the pandemic. It means that they can see the specifications of the house by visiting the official websites or online real estate agencies.
With the ease of checking houses for sale and the low Indianapolis median home price, the housing market is so competitive. As an illustration, a real estate agency or person who sells their house often gets up to six potential offers.
The house is sold only four days after the sellers get the offers. According to the Indiana real estate market data by county, the average sale price in this area is $235.000, whereas the average sale price per square foot is $130.
Easiness to Rent a House in Indianapolis
Renting a house in Indianapolis is also straightforward. The average rent in Indianapolis varies depending on its location, size, and quality. Yet, the standard average real estate rent is $1.055. According to rentcafe.com.
By spending this amount of money, you will get around 880 square feet of house to rent. You can choose a home with 1 bedroom up to 3 bedrooms. For example, you need to spend around $1.573 to rent a house in Orchard Park, Northridge, Lexington Farms, and Echo Crest.
Bosart – Brown is the most affordable neighbourhood in Indianapolis. People who rent a house in this area only have to spend about $747 per month. Finding a house for rent in Emerson Heights and Englewood is also a good alternative.
Indianapolis Real Estate Market Forecast
Walletinvestor.com shows a long-term Indianapolis real estate market forecast chart. Based on this chart, the real estate market is going to be strong year by year. The Covid-19 pandemic may affect this industry, but the pandemic doesn't crush it.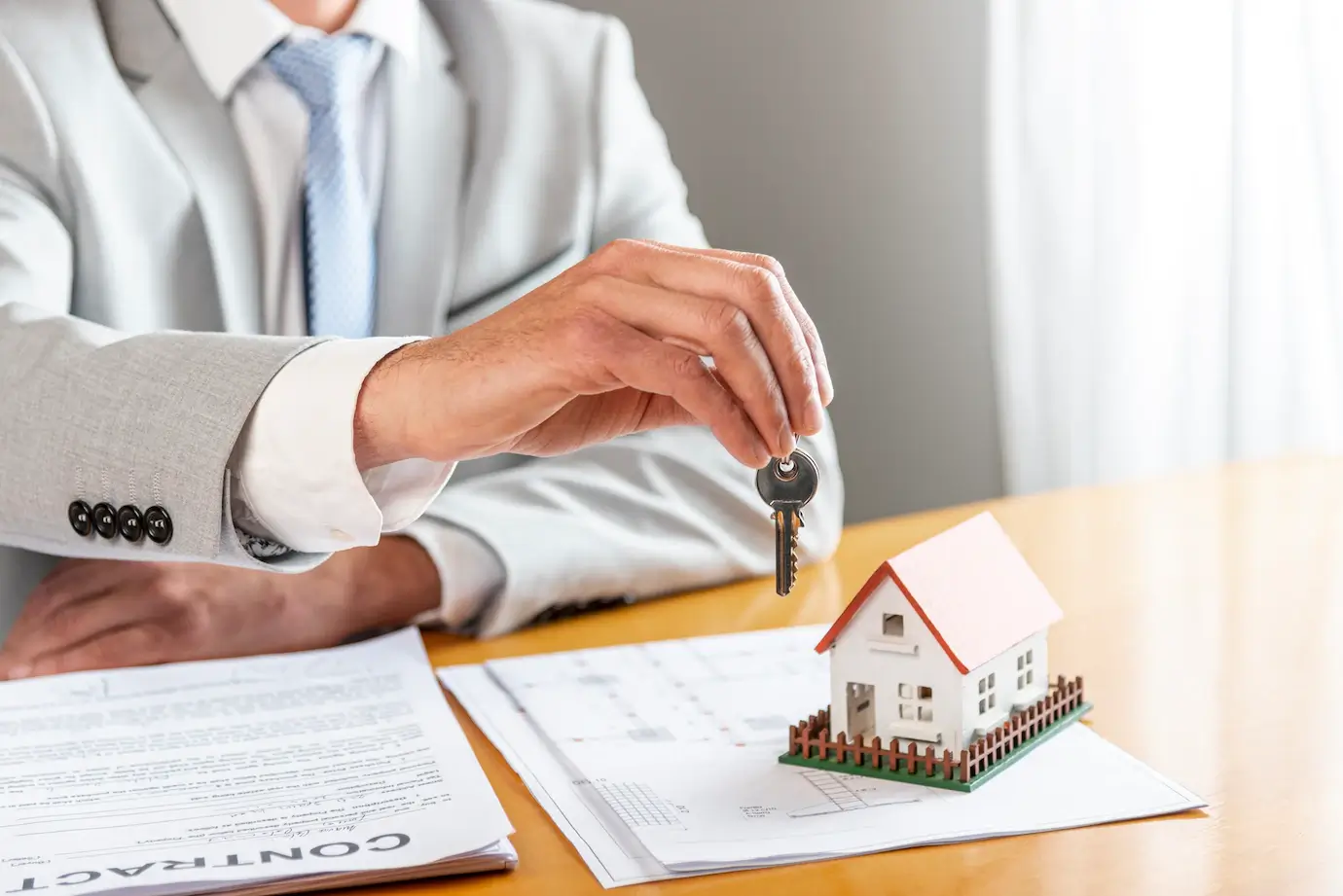 The chart even shows that there will be a significant improvement in the real estate market from 2022 up to 2028 equal to the Indianapolis population growth. It is also the reason why real estate investors prefer and move their money to invest in Indianapolis housing.
Indeed, they see a significant return on real estate investment in Indianapolis. The way Indianapolis faces the Covid-19 pandemic ensures real estate investors let their money develop the property industry in this area compared to other areas.
FAQs
Will the Median Listing Price of Homes in Indianapolis Grow?
Due to the low median home listing price in Indianapolis, people have to be ready because the median price will rise. The median home price has always risen annually. For example, the recent median home price in Indianapolis is $158544. It will be increased by next year to $166329.
Is It is Save to Buy a House in Indianapolis for Investment?
Yes, it is. Based on the chart presented by Walletinvestor.com, the real estate price in Indianapolis will be significantly increased in the long term. It is even higher after the pandemic, such as from 2024 to 2028.
The Covid-19 pandemic doesn't even significantly affect the real estate market in Indianapolis. This condition ensures investors invest their money in property in Indianapolis. It is also considered a profitable decision.
A long-term real estate investment in Indianapolis often produces profits up to 4.91 percent per year. It is also predicted that the price of a home in Indianapolis in 2027 reaches $194913, whereas in 2032 it reaches $226704.
How about the Average Annual Profit of Property Investment During the Covid-19 in Indianapolis?
Based on the data by Wallet Investor, in 2019 investors earned 4.158 percent from their real estate investment, although the profit dropped up to 0.221 percent in 2020. Best of all, the Indianapolis real estate market is resilient, so real estate investors earned 3.823 percent in 2021 from their investment. The point is that the sales prices will increase up to 42.991 percent in the next 10 years.
Why Is Indianapolis a Good Place for Real Estate Investment?
There are so many reasons why Indianapolis is a good place for real estate investment. In the case of job growth level, the Midwest Indianapolis is an area with the highest job growth. It means that people may want to move or live there to get a job. Because of that, the unemployment level is even below the national average.
Based on Forbes Magazine, Indianapolis is also the most affordable place to get a house. The price of the property is often up to 10 percent below the market. Experts predict that the real estate market forecast in Indianapolis will increase from 10 to 15 percent per year.
Best of all, the government supports the people with a variety of house mortgage programs. As a result, they can get the house they dream of immediately. The easier people get or rent a house in Indianapolis, the more people will buy or rent a house there.
Is There Any Possibility that the Real Estate Prices Decrease in Indianapolis?
Based on the explanation above and analysis from the experts, the possibility that Indianapolis real estate market will decrease is small. The data shows that the economic condition in this area is getting better after the Covid-19.
People are also attracted to buying or renting a house in this area because of so many reasons, including the low living cost and the affordable real estate price. The real estate market data in Indianapolis is better compared to some other areas.
How Do People Ensure to Buy or Rent a House in Indianapolis?
Potential buyers or renters will get a house in Indianapolis because they also see great things in this area. For example, they will move to this area immediately when they look for a new job to make money right away.
People will also buy or rent a house in Indianapolis because they see the rules. Indeed, the price of the house can be their biggest intention to move from the current living area to Indianapolis. Plus, the financial institutions offer interesting home loan programs that increase their intention to buy or rent a house in Indianapolis. Because of that, investors are sure to invest their money in real estate investment in this area.
Is Indianapolis Suitable for All Types of People?
Yes. Indianapolis is suitable and comfortable for people who live alone. It is also a pleasant area for professionals and a family. Students also love to stay in this area. That's why Indianapolis is also known as a college town.
Entrepreneurs will consider Indianapolis to grab the market due to the high demand. The average rent for a 1-bedroom home or apartment in Indianapolis is also affordable. People only have to spend approximately $935. The average rent has also decreased from 1 to 7 percent. Veterans and retirees also choose Indianapolis to spend their lives due to the low living cost, friendly environment, and safety.
Final Verdict
Indianapolis is one of the ideal areas whether for living or investment. It can be seen in the real estate market data above. Indianapolis real estate market is successfully resilient from the impact of the Covid-19 pandemic compared to other areas. The house for sale offers increased during and after the Covid-19 pandemic.
Indeed, the Covid-19 case related to the real estate investment in Indianapolis is a good example. Because of that, real estate experts explain that Indianapolis is a good place for those who want to invest in real estate.
The annual profit is also reasonable and worth it enough. The annual profit on real estate investment has increased. On the other hand, the demand increases year by year. In the end, Indianapolis is a promising area whether those who want to stay or live for a long period or a long-term investment.