Many homeowners choose to refinance mortgage, which means they get a new loan to refinance a mortgage that exists. The new loan can help them meet their financial goal. The new loan can have different terms from the existing mortgage.
Lower interest rate
Change in the payment period
Change in the interest calculation from adjustable to fixed or vice versa
The main reason for refinancing mortgage is to pay smaller amounts monthly, save money on the interest payout, and pay off the mortgage faster if possible.
How does refinancing work?
Do you know how refinancing works? It is quite similar to the first time you applied for a mortgage. The lender thoroughly reviews your financial position to assess your level of risk and checks your eligibility. The new loan is entirely different from the earlier loan and can be with a new lender. According to the new loan terms, your payment schedule may change.
Some closing costs come with a new loan. You should carefully assess whether taking a new mortgage is worth all the hassle. A new mortgage means that you are usually starting with a new principal amount and different interest rates. The new loan lender will pay off the old one, leaving you with just one mortgage and one payment schedule.
Why Do People Refinance Their Home?
Different people may have different reasons for refinancing a mortgage, but some of the main reasons are:
Change the terms of the loan
Many people refinance home loan to shorten the term so that they can save on the interest payments. For example, when you refinance a loan from a 30-year term to a 15-year one, you pay off the loan in half the time. So, you pay less interest over the life span of the loan. However, you will end up paying more every month. You can also lengthen the term if it suits your financial goals.
Lowering the interest rate
If you want to reduce your monthly payments, learn how to refinance your home with a lower interest rate. You can also reduce the monthly payments by extending the loan term. The longer the term, the less you need to pay every month. However, longer terms mean you pay more interest in the long term.
Changing the type of loan you have taken
You may consider changing your loan type depending on your financial position and goals. If you originally had an adjustable loan, now you can change it to a fixed-rate loan. Earlier, you could have wanted to save on interest, but if the rates are low now, you may change it to a fixed-rate loan. As the fixed-rate loans stay the same, they offer stability with steady payments.
You want to tap into your equity
You can refinance by borrowing more than you owe on your current loan, and it is commonly called a cash-out refinance. If your home's value has increased, you may get enough cash to carry out home improvement or use it on other expenses. Refinancing a home allows you to borrow money at lower interest rates. Though some tax implications exist, you should understand them fully before tapping into equity.
Getting rid of FHA mortgage insurance
In many cases, the Federal Housing Administration mortgage insurance premium you need to pay cannot be canceled. One way you can get rid of this premium is to sell the home and refinance the loan.
What is refinancing a home?
Before you decide about refinancing your home, you should do the following to get the best out of your move.
What is your goal? Be clear about your goal so that you can make the right decisions. Reducing monthly payments, reducing the term, or any other goal you may have.
Look around for the best mortgage refinance options. Compare the options and check the fees they charge.
If possible, apply to more than 1 lender. You should submit your applications quickly so that it does not affect your credit score.
Once you apply, the lenders will send you a loan document with the estimates. Choose the best option after reviewing the estimates and checking the closing costs.
Now, you should lock an interest rate that cannot be changed during a specific time. Both you and the lender should try and close the loan before the rate lock expires.
You will now pay the closing costs mentioned in the estimate, which will complete the refinance process.
How Does Refinancing a Home Work?
The home refinance process is not very complicated, and you should be able to complete the process in about a month or a month and a half. The process starts when you apply and ends when you get the approval.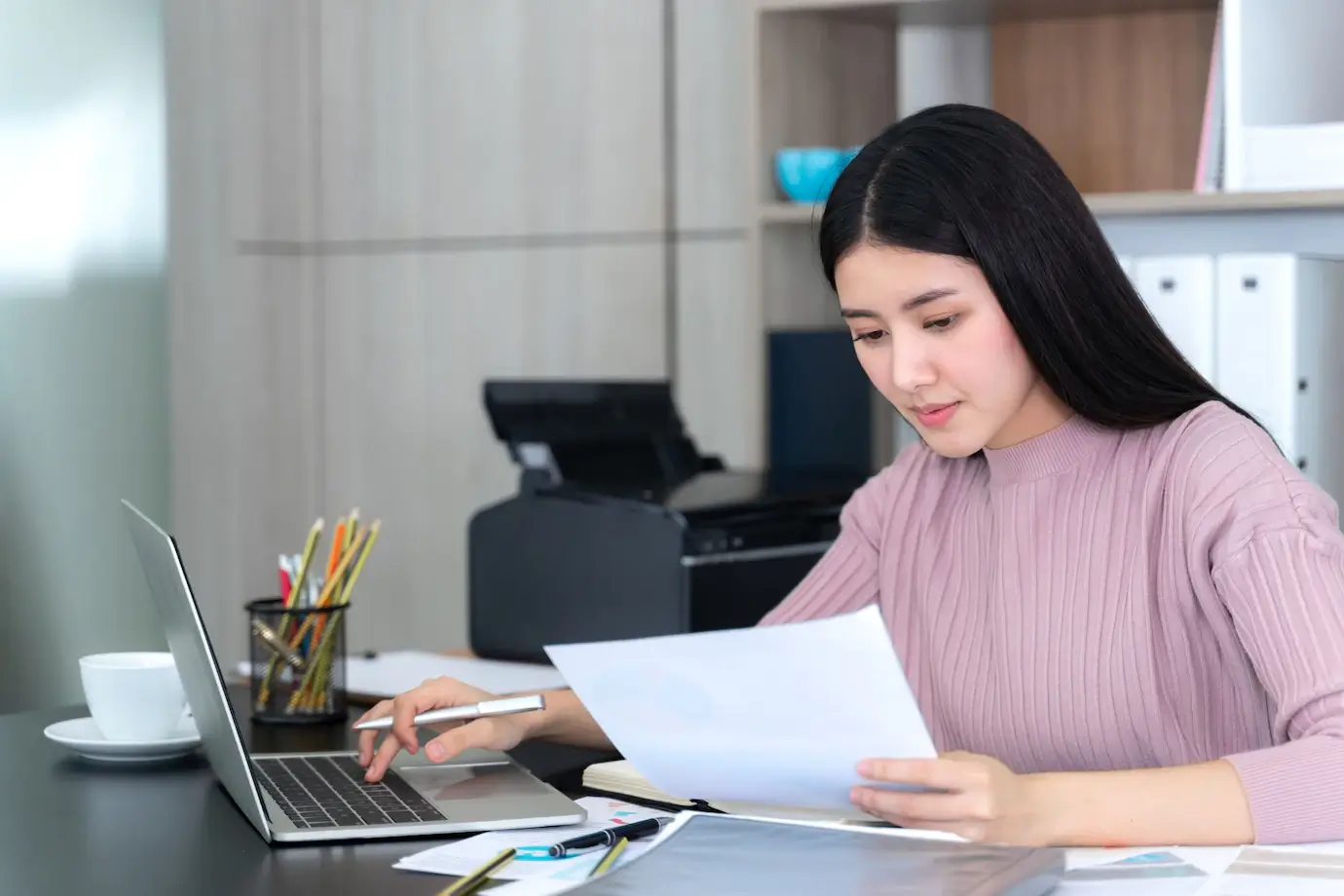 The first step in the process is applying for a refinance loan after finding what works for you. The lenders will look into your income details, debts, assets, and credit score to see if you meet the requirement for the refinancing loan. The lender may also ask for other documents such as your tax returns and spouse's documents.
Locking the interest rate 
Most lenders offer the option to the borrower to lock the interest rate till the time the loan is closed. A rate lock can last between 15 to 60 days. A rate lock period depends on the lender, loan type, and location. If the loan does not close before the lock period ends, you may have to extend the lock period by paying some money.
Another option is to go with a floating rate. This allows you to get a lower rate, but there is also a higher rate risk. If you are happy with the rates at the time of applying, it is best to lock the rates.
After the submission of your refinancing application, the lender starts the process of underwriting. The lender will verify your financial information and check all your documents. The lender also verifies all the documents related to your property. Appraisal of the home to find out its true value will also be carried out. Refinance appraisal is crucial for finding out about different options.
A home appraisal before refinancing a mortgage is necessary. The lender will order the appraisal, and an appraiser will visit your home to come up with an estimate. Ensure that your home looks its best for the appraisal. Carry out minor repairs and keep the house tidy.
The underwriting process is complete if the home's value exceeds or is equal to the loan amount you want to refinance. The lender will move on to the loan closing process.
If the home's value is less, according to the appraiser, then you have an option to decrease the amount of money you asked for, or you can even cancel your application.
Closing the refinanced loan
After the underwriting and home appraisal processes are complete, you must close the loan. Most lenders send a closing disclosure a few days before closing, with all the details about the loan. The closing process in refinancing is faster than when buying a home.
You will pay the closing costs and sign the loan documents. Many lenders give a grace period of 3 to 5 days so that if you want to change your mind, you can do so in this period.
Government Programs That Can Help You With Your Mortgage
The U.S. government offers mortgage loans to help people get home ownership with manageable loans.
FHA loans
The Federal Housing Administration (FHA) loans are a great option for people with poor credit scores and limited savings. Such people usually cannot qualify for traditional loans. The FHA Streamline Refinance is a good choice if your current FHA loan is considered to be in good standing. This will quickly lower the interest rate and monthly payments without needing an appraisal.
VA loans
The Veterans Administration also offers several options for refinancing a mortgage for people who currently have a VA loan. A cash-out refinance will allow a borrower to access up to 90% of the home's current value. The Interest Rate Reduction Refinance Loan (IRRRL) offers streamlined refinance options to people with VA loans. The government helps people understand how to refinance a mortgage.
Things to Consider Before You Refinance Your Mortgage
If you choose to refinance your mortgage, you must understand the process fully and know your goals. You should be aware of how to refinance a house
Know the true value of the house
This is the first thing that you need to find out. What is the value of the home will decide your refinancing options? If the house is now worth less than when the mortgage started, it is called negative equity, and it is not a great option to refinance with negative equity. Traditional lenders may not refinance with negative equity, but there are some government programs that can help.
Lenders have become stricter with loan approvals over the years. Even with good credit scores, sometimes it is not possible to get good interest rates. The lenders want borrowers to have a high credit score before they offer low mortgage interest rates.
Your Debt-to-income ratio
Many people think that it is easy to get a new one just because they already managed to get one earlier. The lenders have become quite strict with the debt-to-income ratio apart from asking for higher credit scores. Lenders are happy if monthly payments towards housing remain between 28% to 36% of their monthly income.
What is the cost of refinancing a mortgage?
Usually, refinancing a home may cost between 3 to 6% of the total loan amount. However, borrowers may reduce the cost in different ways. Rolling the costs into the new loan or opting for a no-cost refinance loan are good options. You may have to shell out a higher interest rate to cover it. It is best to compare various options because there are ways to reduce refinancing costs and even sometimes ask the lender to pay.
Many borrowers only pay attention to the interest rate and pay much more than necessary. First, establish your financial goals to see if the refinancing option matches your needs or not. If the goal is to pay less every month, you should find an option with the least interest rates for longer terms. Shorter terms are better for people who want to repay their loans as quickly as possible.
Private mortgage insurance
As a homeowner, if you have 20% or less equity in your home, you will be asked to pay for private mortgage insurance when you refinance. Some people are already paying this, and it will not make any difference. Homeowners whose home has come down in value since their purchase may end up paying for private mortgage insurance.
Understand the tax implications
Most borrowers rely on the deduction on the mortgage interest to reduce the federal income tax bill. After refinance if you pay less interest, it will affect the tax deduction.
The Pros and Cons of Refinancing Your Home
If you are considering refinancing your mortgage, here are some advantages and disadvantages of this process that can help you make a better decision.
Pros: 
Get lower interest rates
Lower mortgage payments mean more money in the monthly budget
Reduce the term of the loan and pay it off faster
Get your home's equity and take out cash at closing
Change the type of loan you have
You may be in a position to cancel private mortgage insurance premiums
Cons: 
You will need to pay closing costs
You may end up with a longer-term loan which will add to your costs
Once you take out cash, you may be left with less equity in your home
After closing, if the interest rates drop, you may feel bad about refinancing
The process takes up to one month or more, and if you are in a hurry, it will not work for you
You will notice that your credit score goes down for a while
How Does Refinancing Affect Your Credit Score?
Does refinancing a mortgage affect your credit score? It does have some impact on the credit score but is mostly very minimal. The reasons for these could be:
The lender checks your credit history and score to determine whether you qualify for the loan. Even one inquiry can deduct up to 5 points off your credit score.
If apart from refinancing, you plan to apply for other debts such as a car loan, credit card, etc., it will affect your credit score.
Usually, these effects on the credit score are temporary and felt for a short time. If you want to be careful, it is best to shop for refinancing loans within a small window of a few days. All queries during this period will be treated as one inquiry.
Find the best refinance options
You should be ready to put in some hard work and research. Look at banks, credit unions, and other lenders and compare them thoroughly. A mortgage broker may be able to help you get all the information and explain how to refinance a home. He may even find lenders for you that may offer better terms. Submit 3 to 5 applications for the loan estimates. The estimates clearly show the estimated interest rate, monthly payment amount, and closing costs. So, comparing the information from different lenders is easy.
Every borrower is different, and there is no right time to refinance. It depends on your personal and financial situation and the market condition. How long do you plan to stay in the house, do you plan to start a family, how is your credit history, and many more such questions will determine if you should opt for refinancing or not. Dropping interest rates cannot be the only reason for refinancing a loan.
If your credit score has improved, then you may be in a position to get better mortgage terms. However, if there have been financial setbacks, it is best to wait for some time and improve your credit score before considering refinancing.
The Bottom Line
Refinancing your mortgage can work for you if you do it correctly and understand how to refinance a home loan. Refinancing makes the most sense when it helps you save money or makes the monthly payments easier. Some people believe that you should only refinance a mortgage when you get a lower rate of interest or shorten your loan term, or even better, if you get both of these things. However, it does not always work like this. People have different priorities at different stages in life, and it is best to take such a step after careful evaluation.
Refinancing may not be worth all the effort if you are not getting at least 0.75 % to 1% lesser interest rates. Refinancing a mortgage is a great financial tool when the time is right.